Our First Filipino Spirio Artist Is Now a National Artist
December 17, 2018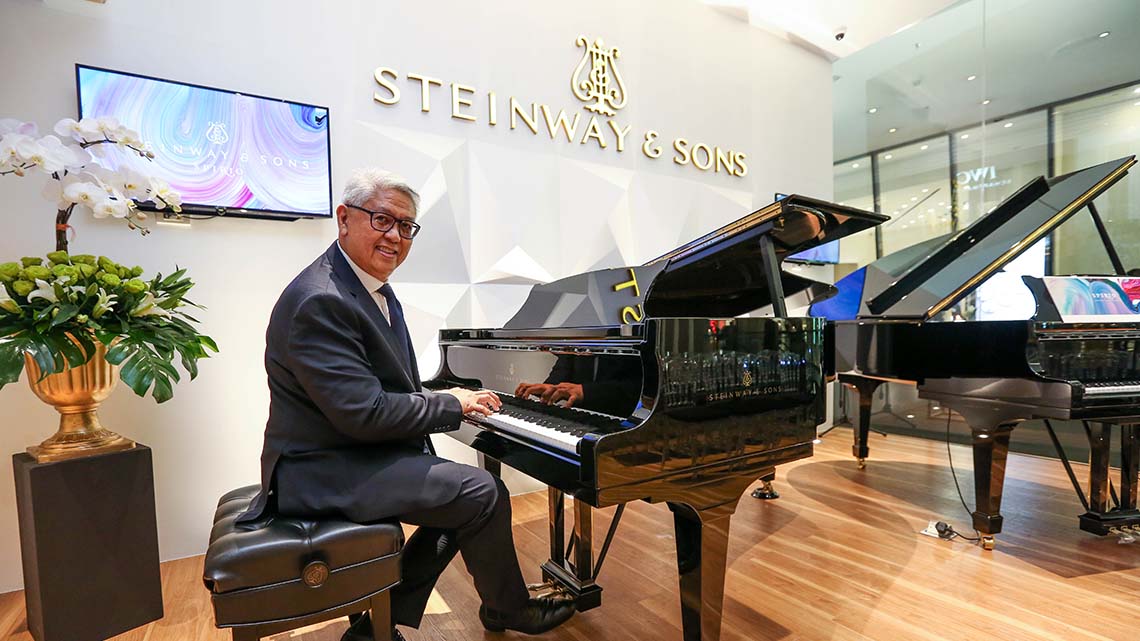 Culture and the Arts in the Philippines have always brought honor to the country, especially when it comes to music. Filipinos are well known to boast an innate musical incline and talent. However, there are some who greatly excel in their artistic field as their works contribute to our nation in a wider capacity. These people are given a certain distinction which is the honor of being called a National Artist.
Just last October, our very first Filipino Spirio Artist, Mr. Ryan Cayabyab, has been given the title of National Artist for Music. Steinway Boutique Manila would like to Congratulate Mr. Ryan Cayabyab for this honourable accomplishment!
Mr. Cayabyab has been well known in the industry with his musical compositions that Filipinos associate as timeless. His compositions are part of our growing Steinway Spirio Library. The Steinway Spirio is a high resolution, re-performance instrument that emulates the exact nuances, and interpretation of the performer, as if the artist is right before you.
If you want to experience and hear Ryan Cayabyab's compositions on the Steinway Spirio, come and visit Steinway Boutique Manila, Level 1, East Wing, Shangri-la Plaza or contact us at + 632 637 7600 and book for a private viewing.