What to keep in mind for your aspiring pianist
December 17, 2019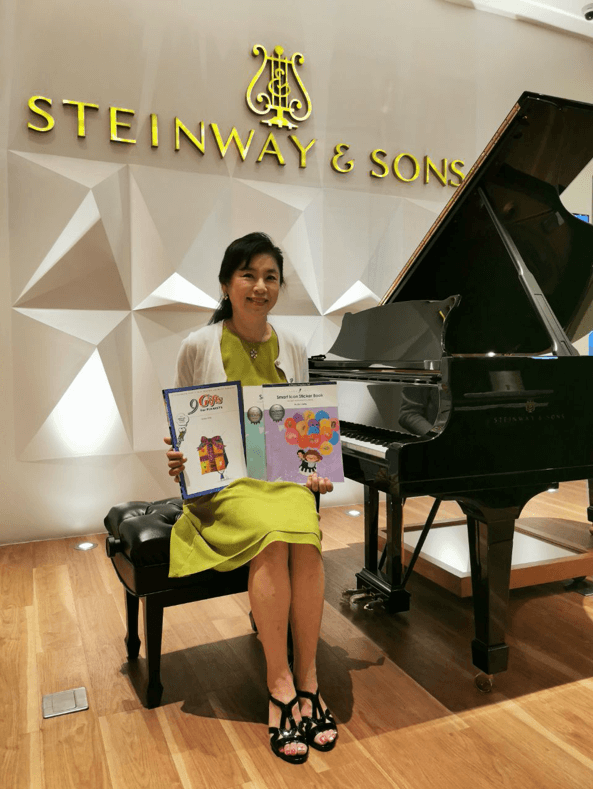 To Dr. Joy Song, one of the most important factors in a pianists' success or failure is the teacher they work with.
Speaking from experience, she says that she only began to show significant improvement in her playing in middle school, when her mother decided to change her piano teacher. "I had a lot of difficulty learning how to play in the beginning," she shares, "I was taught to stay in one position and had to play with coins on top of my hands so I would learn how to play with my hands stiff. That caused a lot of injuries and I wasn't making much progress. When I switched teachers, I had to unlearn and change many things, but I became very good."
When asked what parents should look for in a piano teacher, Dr. Song was quick to say that where a teacher graduated from or the teacher's skill level shouldn't be the top priorities. Although those two things matter to an extent, she says that first and foremost, parents have to look at whether the teacher is someone who adopts new methods of teaching.
"Most teachers teach the way they were taught," Dr. Song explains, "so most teachers are using methods that are hundreds of years old. But children today are changing and so are their perspectives. They won't want to go back to traditional and boring lessons. As piano teachers, we need to adapt."
And revolutionizing piano teaching methods is something Dr. Song has become known for around the world. She has written several books on the subject that have been distributed globally, and is also the mind behind the Korean Institute of Piano Pedagogy (KIPP).
"Music universities don't train people to become teachers," she says, "but around 99 percent of people who attend these schools become teachers. There's a gap in the curriculum and KIPP is the only institute that addresses that."
The methods KIPP teaches were developed by Dr. Song herself, after she studied piano pedagogy and child development in the United States. The methods highlight the importance of adjusting to personality types to avoid miscommunication, as well as how to make lessons fun for students.
Dr. Song says that the reasoning behind her unconventional approach is: "When a child enjoys the lessons, they become more interested in it. From there, they naturally improve."
When asked if teaching children was something she'd always been interested in, she answered with a resounding no. Her interest in the matter began only when she worked with one adult student whom she described as diligent and ambitious, but had faulty foundations.
No matter how much effort the student put into their lessons, it wasn't enough to unlearn all the wrong things she'd been taught in her formative years. Something always sounded off when she pressed the keys, and she had to deal with injuries that developed from the way she played.
When the student was ultimately rejected from her dream school, Dr. Song began to seriously think about what went wrong. She says, "I realized instrumental learning is a lot like sports. If you don't train properly in the early stages, you cannot make things magically happen close to game time, no matter how hard you work."
Building the right foundations is paramount for any aspiring musician, and Dr. Song says the parents play a vital role in that. "Just like what my mother did for me, parents should keep an eye on how the kids respond to their lessons. Are they improving? Do they enjoy going back to the teacher?"
She also stressed that choosing the right teacher from the onset saves your child from having to unlearn bad habits later on.
Asked which school in the Philippines she'd recommend, Dr. Song said, "Clarion School of Performance Arts is one school that really tries to bring in new teaching methods."
Clarion School of Performance Arts was the first Steinway Teacher & Educations Partner Programs (STEPs) partner of Steinway Boutique Manila. If you'd want to learn more about the program, please send us an email.
To keep updated with the latest news and events from Steinway Manila Boutique, subscribe to our newsletter.