Fate and Diligence: Dr. Abelardo Galang II on Playing and Performing on the Piano
January 8, 2020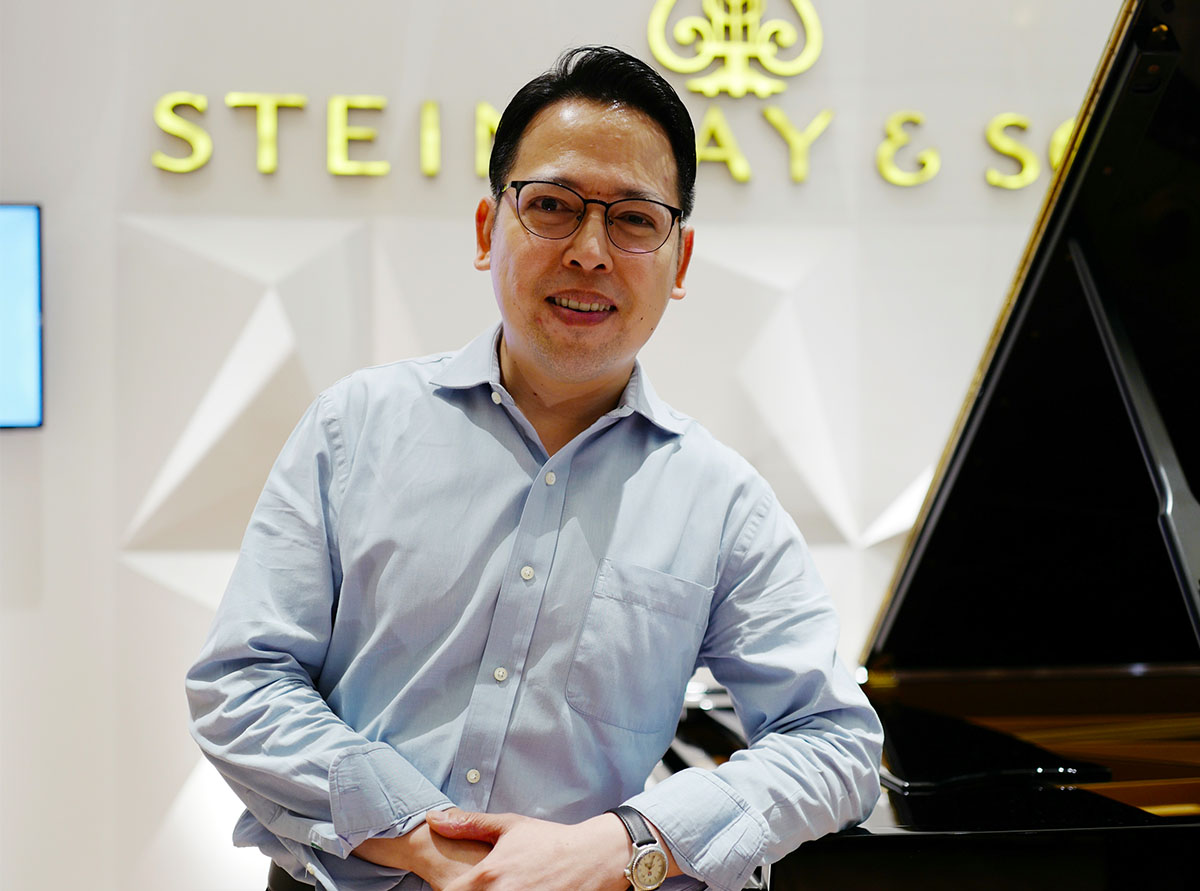 One could say that being a pianist was fate for Dr. Abel Galang II, coming from a family full of pianists. His mother taught him how to play the piano at the age of 10—but not before years of refusal. Even after accepting his mother's lessons, he often escaped them one way or another and ended up only playing once a month. "I loved listening to music," Galang explained, "but I hated playing the piano."
When he enrolled in the University of the Philippines' College of Music, Galang deliberately didn't memorize the piece for his exam so that he would fail and take up medicine instead. But fate didn't let him. In 1992, Galang got his Bachelor's Degree in Piano Performance and won the only competition he participated in, which earned him a scholarship. It was when he studied at Musashino Academia Musicae in Nerima, Tokyo that he regretted not having taken his early piano lessons seriously. He had to work thrice as hard to make up for lost time.
After obtaining his first Master's degree, fate (and his own diligence) led him to his next one at the Hochschule fuer Musik "Hanns Eisler" in Berlin, Germany. He went on to get his Doctorate in Music years after at the Technische Universität Berlin. Now, he teaches at the Berlin Piano School. Concurrently, he's also the Director of the Performance Graduate Studies of Philippine Women's University.
In his years of studying, performing, and teaching, Galang has seen a lot of performances, from the good to the bad. One of the common mistakes he sees younger pianists make is ironically not about hitting the wrong notes but rather, what they do after. "If they make mistakes, it's really part of a live performance," he elaborated. "They should not be ashamed or make it obvious by making facial expressions."
Performers should also take note of their emotions. According to Galang, something that differentiates a good pianist from a great pianist is not how clean or how perfect their performance was, but rather, how the pianist was moved by their music. "A great pianist, a real artist, would leave the audience in awe," Galang said.
The quality of a pianist's instrument is another thing Galang greatly valued. Being able to play exactly how the pianist wants to has a huge effect on any performance. In playing the softest pianissimo to the loudest fortissimo, Galang loves the Steinway & Sons pianos. "A Steinway is really just the perfect instrument for a pianist," he said, noting the piano's capacity to convey the subtleties of dynamics in music.
On October 12, 2019, Dr. Abel Galang conducted a Masterclass at Steinway Boutique Manila. To know more about our masterclasses, lecture workshops, or recitals, sign up for our newsletter at steinway-boutique.com.ph.