The Business of Memory: Albert Tiu on Learning and Playing the Piano
October 18, 2019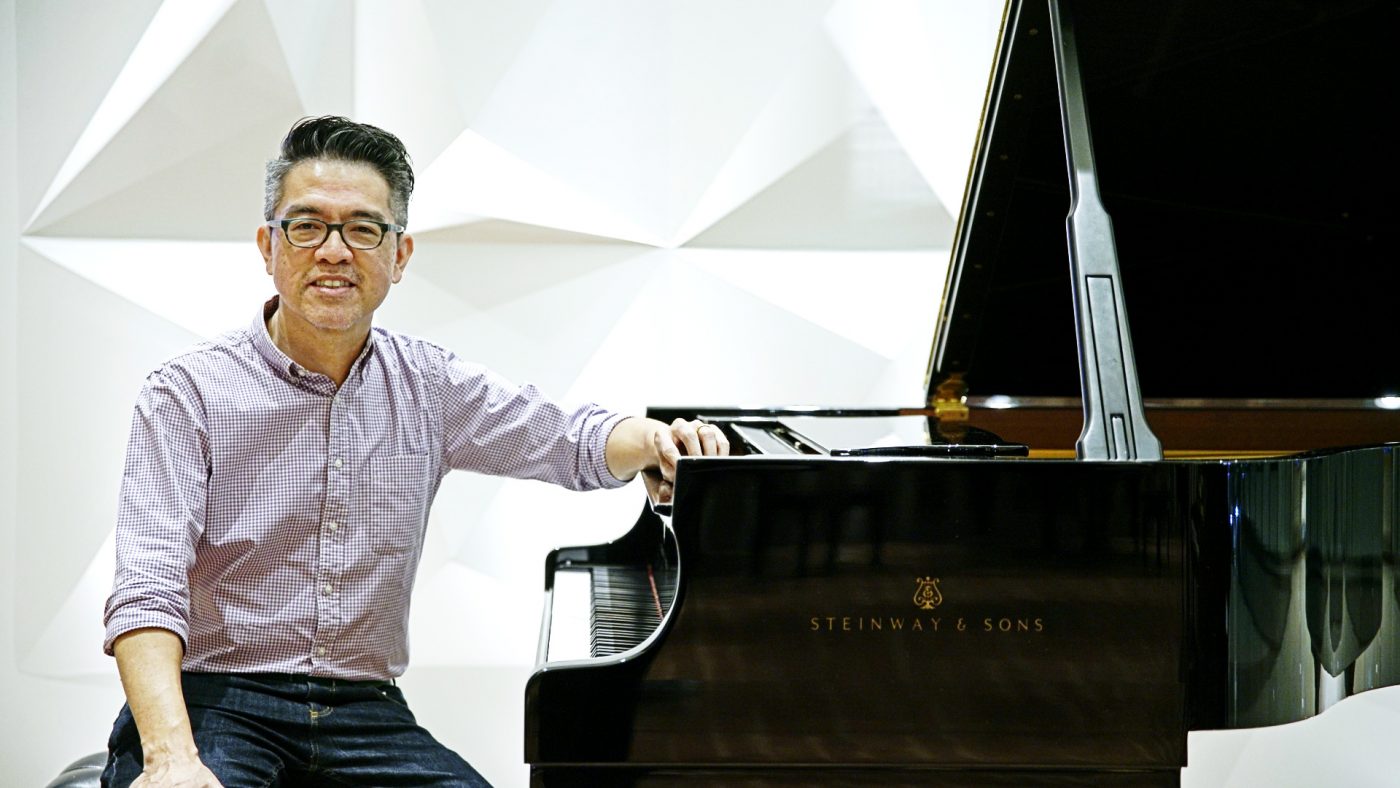 Albert Tiu is a professional pianist and a professor at the Yong Siew Toh Conservatory of Music in Singapore. Throughout the years, he has performed musical pieces on his own or with a duo. He has also played with a number of orchestras such as the St. Petersburg Philharmonic, Hamburg Symphony, and of course, the Philippine Philharmonic. Alongside teaching, Tiu also works on personal recording projects, some of which are "The Classical Elements," "Nocturnal Fantasies," and "Grand Russian."
Born in Cebu, Philippines, Tiu started playing at the very young age of 5, and when he turned 12, he went to Philippine High School of the Arts in Los Baños, Laguna. It was where he first encountered a concert piano: the over 8-feet-long Steinway D. "When I first came across [the] Steinway D, it was kind of a big shock," Tiu fondly recalled. "It was the first time I encountered such a big piano, and it felt totally different. And well, I was used to playing on an upright."
He continued his studies at The Juilliard School in New York City, where he learned the difference between New York Steinway pianos and Hamburg Steinway pianos. New York Steinway pianos, manufactured and commonly found in the United States, sound richer and more complex, while Hamburg Steinway pianos, made in Hamburg and used by the rest of the world, have a clearer and crisper tone to them.
"During [my time in the United States]," Tiu said, "I was so used to the New York Steinways. Every time I went to Europe to play on a Hamburg, it felt completely different. But now that I've been in Singapore for the last sixteen years and we only have Hamburg Steinways, I'm so used to it and the New York Steinways now feel strange."
But that is not to say that there is a better Steinway; it all just comes down to personal taste. Albert Tiu has played on both versions, and for him, consistency and quality is key in being a pianist. Tiu, like many other professional pianists, rarely performs with a music sheet. He makes it a point to practice and memorize everything from start to finish because, as he says, he's in the "business of memory."
Elaborating on this, Tiu said, "So for instance, if I need to play a chord softly, then I have to remember it requires a certain weight, but also a certain speed. [Remembering] all that is from years and years of experience, practicing and playing on different pianos."
But the pianos he usually played on had one thing in common—they were all made by Steinway. When asked if Steinway itself was pivotal to the learning of his craft, he responded with an emphatic 'yes, absolutely.' "It's hard for a student to be able to actually achieve good sound if the piano is not capable of it," Tiu said. "If the piano is not good enough, then you have to [play the piano] with imagination rather than reality."
On August 30,2019, Steinway Boutique Manila invited Albert Tiu to conduct a Masterclass. To know more about our masterclasses, lecture workshops, or recitals, sign up for our newsletter at steinway-boutique.com.ph.