Experience the World's Best Artists with the Steinway & Sons Spirio
January 23, 2020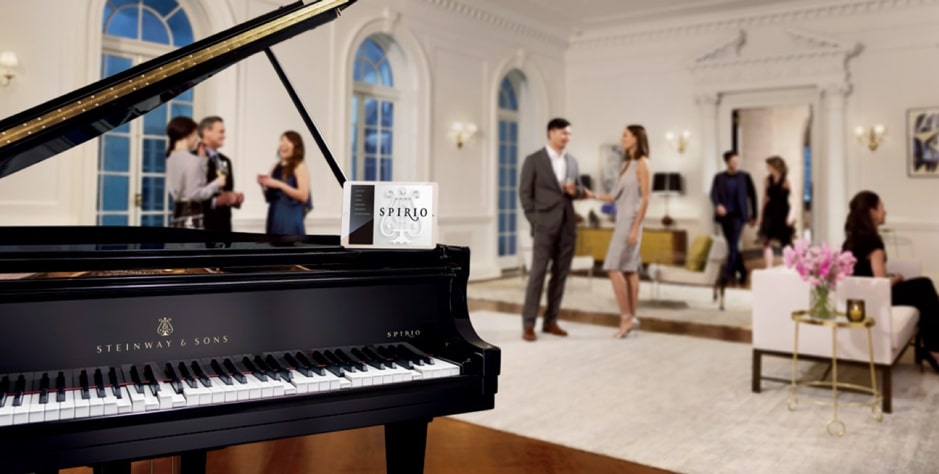 Imagine having front row seats to your favorite pianist's concert every day, for the rest of your life. That magical experience is what Steinway's high resolution player piano, Spirio, was designed for.
Each piece of music is recorded through proprietary audio translation software, that captures numerous hammer levels and pedal positions. Other player pianos mimic only the key strike, but the Spirio recreates every immense fortissimo and every delicate pianissimo of the pianist, showcasing every nuance in their full range of motion and emotion with utmost accuracy. Being the world's first high resolution player piano worthy of the Steinway name, quality is of the highest importance.
The Spirio technology is seamlessly inserted into the piano at the Steinway manufacture by seasoned craftspeople, leaving the sound quality and functionality of the instrument completely unaffected. It serves the same function as any other Steinway piano—you can play for guests and practice on your own. But you can also sit back and listen to Steinway artists such as Sergei Rachmaninoff, Art Tatum, and Martha Argerich, or to our very own Dr. Raul Sunico and Ryan Cayabyab as if they were performing a private recital at your home, just for you.
With a few swipes on an iPad, you can go through a vast selection of the world's best artists—living and immortal—and immediately bring your piano to life with their performances, at any volume from concert-level or background-level playing. There will always be something new to listen to—Spirio's library is expanded every month through the Cloud, complete with videos and specially curated playlists for every mood and occasion.
So whether you'd want to spend an evening listening to a performance or playing a piece or two yourself, the Steinway & Sons Spirio makes for a great companion. Experience its rich and soulful sound for yourself in our boutique.