First Exclusive Steinway Boutique Opens in the Philippines
January 24, 2019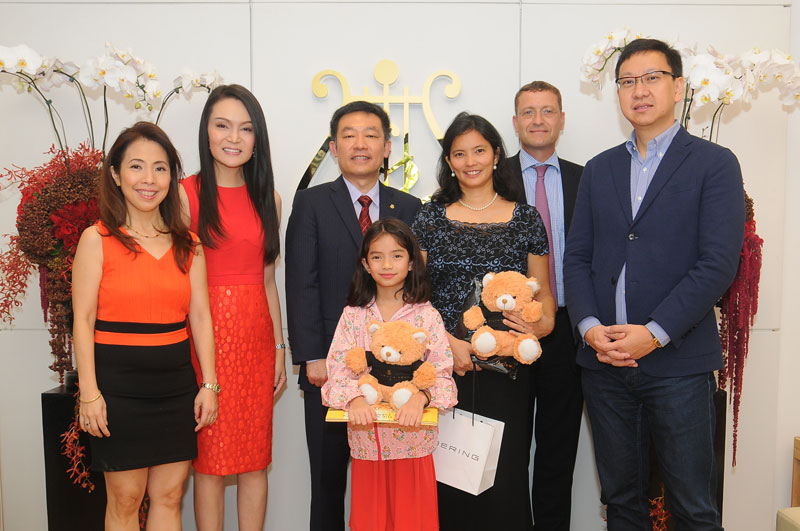 "A Steinway is a Steinway and there is nothing like it in the world." – Arthur Rubinstein, Steinway Artist
MANILA, 3 October 2014 – Steinway & Sons, the brand known for building the world's finest pianos, has finally found its new home in the Philippines. Founded in 1853 by Henry Steinway in Hamburg, Germany, Steinway & Sons' mission to "build the best piano possible" remains true to this day as the brand is synonymous with quality that surpasses the expectations of even the most demanding pianists. Through the partnership of Lucerne and C. Melchers GmbH & Co., both luxury brand purveyors, Steinway Boutique Manila opens its doors as the first exclusive dealer of Steinway pianos in the country.
"After the successful 2011 launch of Steinway Gallery in Singapore, C. Melchers teams up with Lucerne to open the Philippines' first Steinway Boutique. The opening of Steinway Boutique Manila is a milestone for Steinway & Sons' inroad to the Asia Pacific regional market. It is the right time for Steinway & Sons to have a strong presence in the country especially as we recognize the Filipinos' passion for music and the arts. The boutique will also present Boston and Essex brands, which belong to the Family of Steinway Designed Pianos," says Mr. Leng Tshua, District Sales Manager, Steinway Asia Pacific.
Mr. Ivan Yao, Managing Director of Lucerne, says, "We are delighted to bring another world renowned brand into the market. The presence of Steinway & Sons has long played an important role in shaping the world's musical heritage. It is a masterpiece conscientiously crafted with its value increasing over time—an heirloom that can be passed on from one generation to the next."
"We are very proud to partner with Lucerne, also a partner in our watch business, for our new venture into the Steinway piano business in the Philippines," says Alexander Melchers, Director and General Manager of C. Melchers GmbH & Co. (Singapore).
"With the country's vibrant cultural landscape, we are confident that this partnership will be a successful one." Celine Goh, General Manager of Steinway Gallery Singapore, adds, "With a successful business model in Singapore, I am pleased that Steinway & Sons entrusted us with a new representation in the Philippines. The country's growing economy and vibrant cultural engagement activities are two strong critical success factors for our presence in the Philippines. We also hope to continue our mission to support and be part of the artistic development of the musical and cultural scene here in the country."
Since 1853, Steinway pianos have set an uncompromising standard for sound, touch, beauty, and investment value. Handcrafting each Steinway requires up to one full year—creating an instrument of rare quality and global renown. With extraordinary attention to detail and unparalleled standards of craftsmanship, a Steinway piano is built by master artisans. Every masterpiece is made up of over 12,000 parts, all meticulously hand-made. It is no wonder that Steinway & Sons have always been the choice of 9 out of 10 concert artists, and countless pianists, composers, and performers around the world. The list includes Filipino Steinway artists Cecile Licad and Victor Asuncion, jazz sensation Diana Krall and renowned pianists like Franz Liszt, Sergei Rachmaninov and Vladimir Horowitz.