STEP PARTNER BENEDICT JASMIN AND HIS EXPERIENCE ON A STEINWAY
August 31, 2021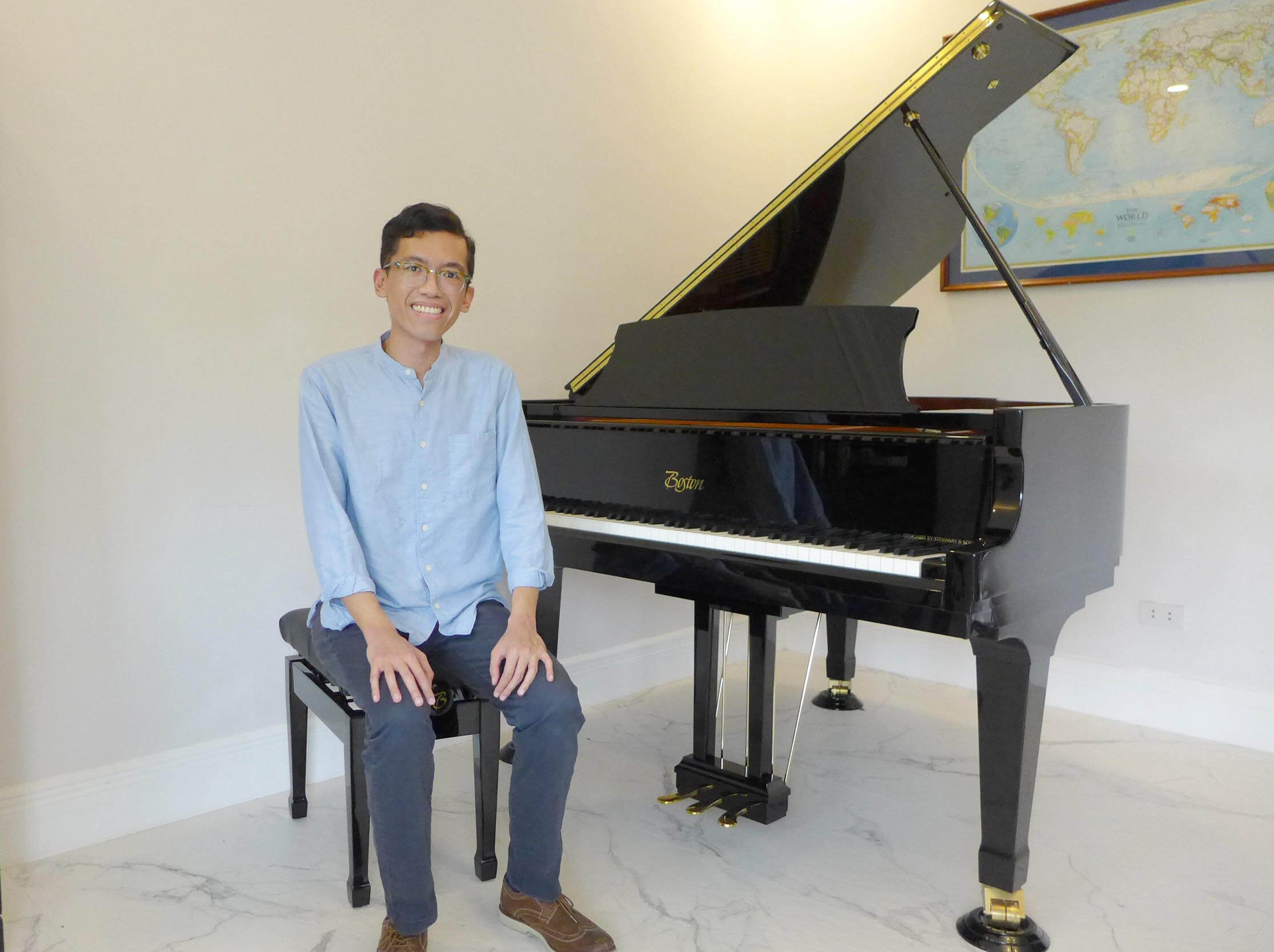 Known for superlative craftsmanship and sound quality, Steinway & Sons has been connecting music educators and students with the finest pianos available through their Steinway Teacher & Educational Partner Programs (STEPs).
Steinway Boutique Manila welcomes a new STEPs program partner: classical pianist and pedagogue, Benedict John Jasmin. A magna cum laude graduate at the University of the Philippines College of Music, Benedict completed his Master's degree in Piano Performance with Pedagogy at the Royal Danish Academy of Music in Copenhagen, Denmark. Benedict has studied solo piano performance under the tutelage of renowned Danish concert pianist Jens Elvekjær and lied accompaniment with Nina Gade.
"I have had the privilege to complete every aspect of my studies as a performance and pedagogy student using Steinway grand pianos during my time at the Royal Danish Academy of Music in Copenhagen, Denmark," recalled Benedict. On the far distant shores of the Royal Danish Academy, its keyboard department, practice rooms for piano majors, and all the concert halls have always had Steinway grand pianos. Benedict remarked that studying with Jens Elvekjær, pianist of Trio Con Brio Copenhagen and Denmark's first Steinway Artist, allowed him "to produce different tones or sounds that would best match the musical interpretation of the piece" by using a Steinway piano.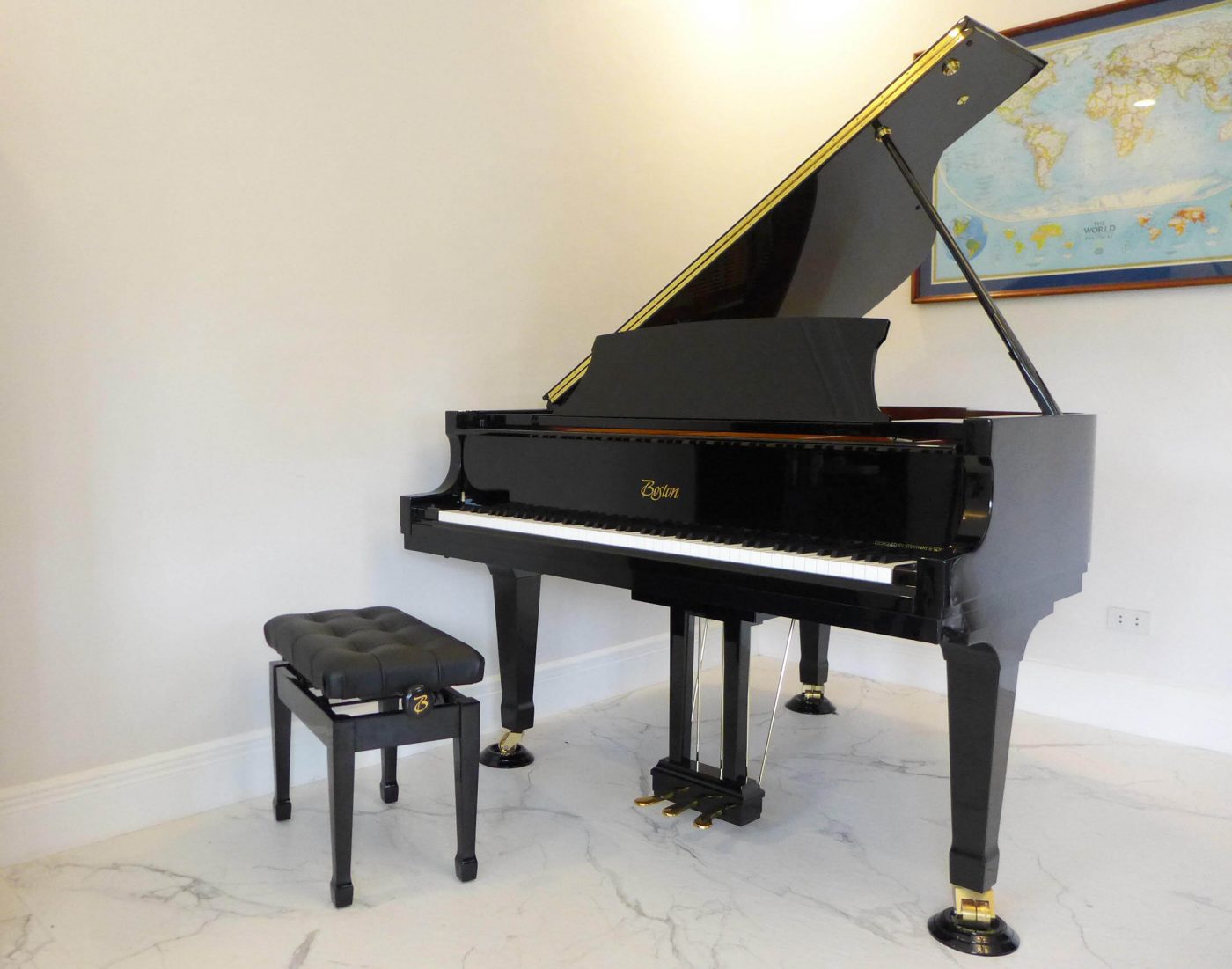 Benedict's piano of choice is the Boston GP-156 from the Steinway family of pianos. "It is a piano [that] perfectly fits the demands of being a classical pianist," Benedict explained, "I want to demonstrate at the highest quality possible when teaching, and I also want to have a responsive piano to practice with when preparing for performances." Known for its wide-tail design, hard-rock maple inner rim, and Steinway-type action geometry, the Boston grand pianos are designed to be as close to a Steinway as possible. Despite being only a shade less than 5'2", the Boston GP-156 offers an "experience how a good piano can enhance one's playing," in his own words, "it is an excellent choice for teachers and performers like me who are not yet ready to invest in a Steinway."
His current partnership with Steinway & Sons offers "learning opportunities that my students and I can attend, such as Masterclasses, lecture-recitals, and the Steinway Youth Piano Competition." It is through STEPs that he envisions to collaborate with Steinway Boutique Manila for projects and student recitals. He also believes that with this partnership it is possible to provide a supportive learning environment of the highest standards so that "anyone, regardless of their age and profession, can learn the piano."
Benedict has actively performed as a soloist and as an accompanist in Manila and Copenhagen. He has also participated in master classes conducted by world-renowned pianists including Reynaldo Reyes, Albert Tiu, Rolf-Dieter Arens, Boris Berman, and Alexander Rößler.
For more information on our selection of pianos and the Steinway Teacher program email us at info@steinway-boutique.com.ph