Steinway Youth Piano Competition Winners: Hansel Ang
March 9, 2020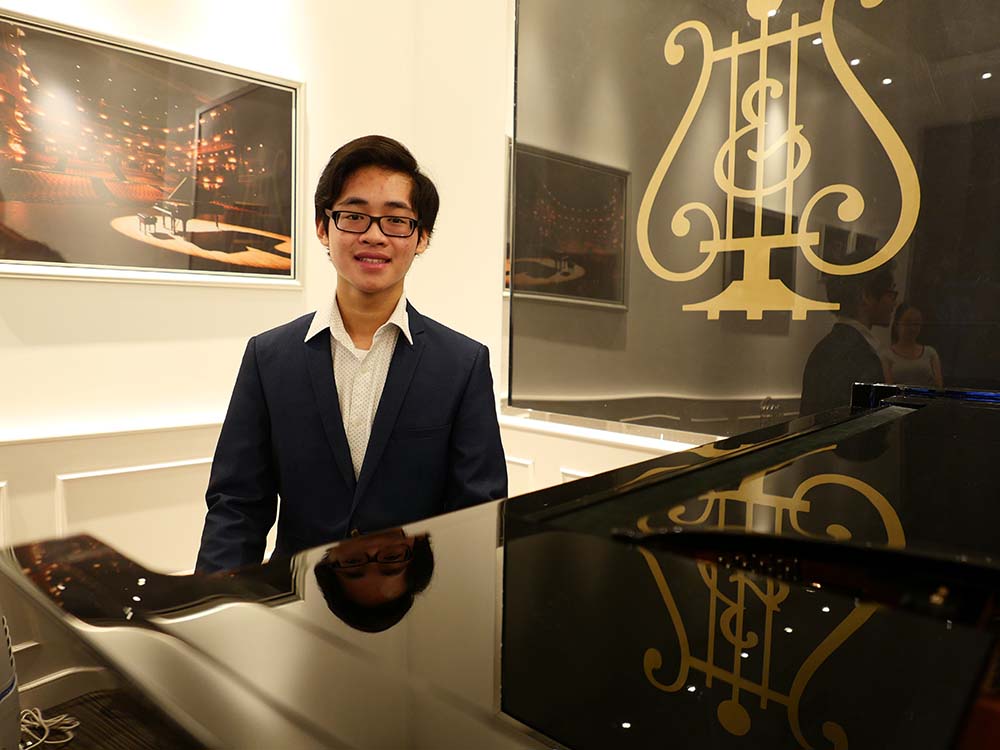 At the young age of 16, Hansel Ang has already performed and competed around the world. Having won the 3rd Steinway Youth Piano Competition, Ang tells us how the competition helped him pursue his goal of becoming a better artist.
He was only 13 at the time of the Steinway Youth Piano Competition, and the youngest of his age category, so it came as a huge surprise to him when he was announced as not only the winner of his age group, but also as the grand winner of the entire competition. He explains that it was a shock, "because when I join competitions, I just play, and whatever the result is […], it's just a bonus. The main purpose is to improve and mature as an artist."
He went on to represent the Philippines in the regionals, held in Malaysia. When asked about the experience of going up against other pianists from around Southeast Asia, he says, "I actually figured out that I had a lot to learn just by hearing [the other pianists] and how they play. The judges, afterwards, gave a lot of musical insights, too."
Recounting the emotions he went through on the day of the competition, Ang says he was struck by the good kind of nervousness – the kind that makes you giddy to show the audience what you have to offer – right before going up on stage. But the rest of the world melted away when he started playing. Even with the international judges and the sizable audience watching him carefully, Ang said that "you get drawn into the music as if you were in your own world."
Since 2016, Ang has been just as busy as he was before, if not more. He says that the Steinway Youth Competition allowed him to create many connections that have opened a lot of doors for him. One such door was a fundraising concert in Penang, Malaysia. Another was being able to perform in Singapore through an invitation by a teacher who had seen him play in the regionals.
Because of Ang's entire experience with the competition – "from preparation to performance," as he says – and because of what he's been able to experience since, Ang says that the competition is well worth joining. His advice to others interested in participating is to treat competitions as an avenue for learning. He says, "You should not join just to win; you should join because you want to develop yourself as an artist."
Applications for the 5th Steinway Youth Piano Competition are open until March 31, 2020.