Steinway Youth Piano Competition Winners: Gregory Cheong
March 10, 2020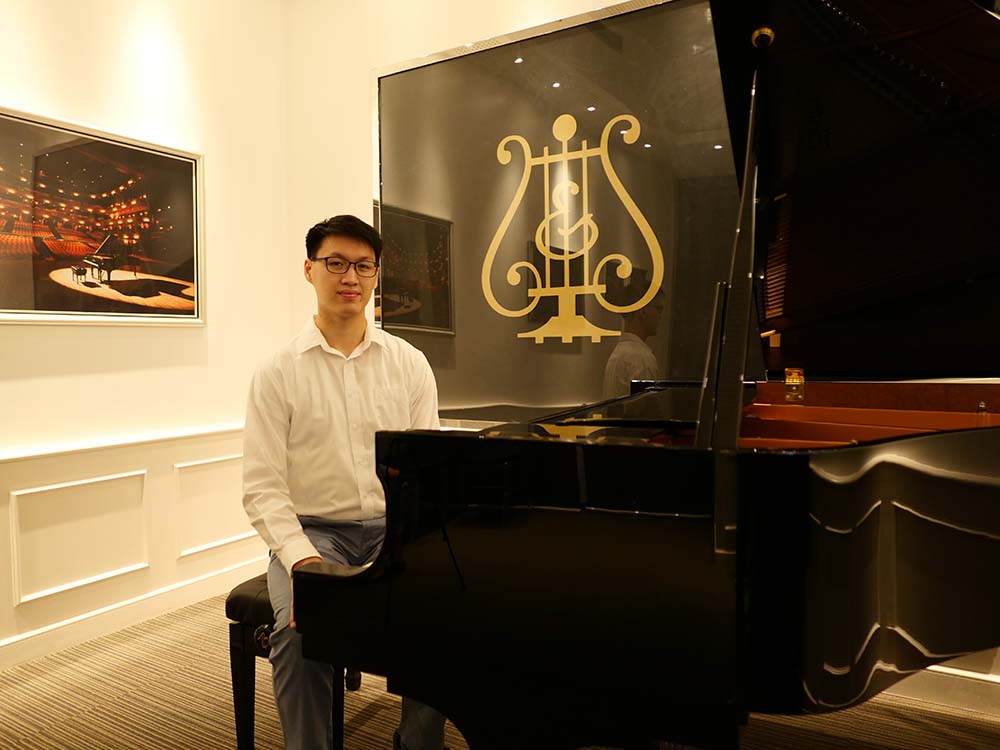 Playing the piano isn't always love at first note. Gregory Cheong, grand winner of the 4th Philippine Steinway Youth Piano Competition at the age of 16, is one of the few pianists who developed their passion for the piano later in their studies.
"I only really started loving the piano when I was eleven," Cheong recounted. At this point, he had already been studying the piano for seven years. "I remember we had these classical CDs at home and I would put them on because I was bored. Listening to them […] inspired me to practice more and dream big about what I could achieve."
His dream to be a better pianist led him to join other competitions as well, but he says that the Steinway Youth Piano Competition was a cut above the rest. "[This competition] is different because of the level of the instruments they allow you to play on, the kind of judges that they bring in, […] and also the level of which your fellow contestants are at."
Cheong further expounded on the quality of Steinway & Sons pianos. "[Steinway pianos] are a privilege for me to play on because of the warmth and richness of the sound, which is something that you don't find in every piano."
The grand winner of every Philippine Steinway Youth Competition is flown out to participate in the Regionals. Cheong was sent to Taiwan, where he competed with contestants from all over Southeast Asia. "[Representing] the Philippines was definitely a great honor for me, but it was also a rich learning experience," Cheong recalled, remembering the other pianists he listened to and bonded with during the competition. "It opened my eyes to the world of classical music beyond the Philippines."
After the competition, Cheong's dreams only got bigger. Last year, he held his first solo recital, which you can watch on his Youtube channel. Most recently, he attended the International Maestro Piano Festival held in Taiwan. He was one of the 100 participants carefully selected to partake in the masterclasses taught by various pianists from all around the world.
Gregory Cheong recommends aspiring pianists to join the 5th Steinway Youth Piano Competition because, "It's a great experience to hone your skills and play alongside other great pianists and even have the chance to represent [the Philippines]."
Applications for the Steinway Youth Piano Competition are open until March 31, 2020.