Steinway & Sons and Audi Unite for an Electrifying Performance
March 10, 2023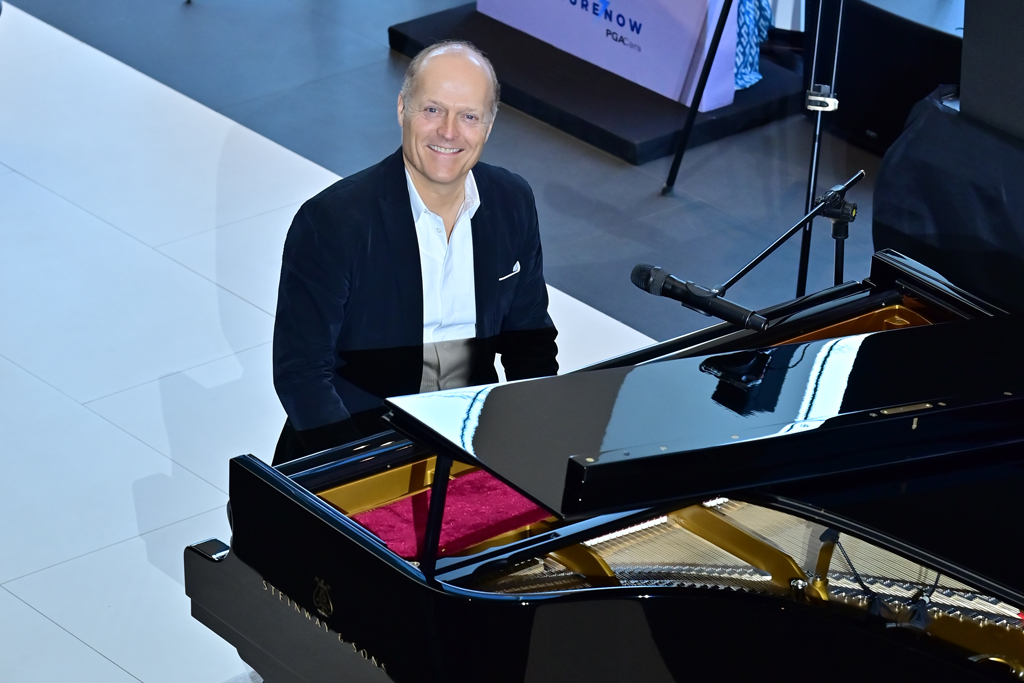 MANILA (March 6, 2023) – Two icons of innovation, Steinway & Sons and Audi, have come together for an unprecedented event featuring Steinway Spirio | r and Audi e-tron GT, with renowned German concert pianist Joja Wendt completing the evening of electrifying music.
Joja Wendt enthralls VIP guests of Steinway & Sons and Audi with a mix of contemporary and classical pieces on Steinway & Sons' latest innovation, Spirio | r. His performance, held beside the 100% electric Audi e-tron GT at the new PGA Cars Studio, is undoubtedly a night to remember for both music and car enthusiasts.
Bringing remarkable sass and excitement to his performances, Wendt fuses various music genres, such as classical and jazz, to create a unique sound attracting a large international following. He introduces an eclectic range of music styles to his live shows, drawing fans of all ages, including those who are unfamiliar to a piano concert.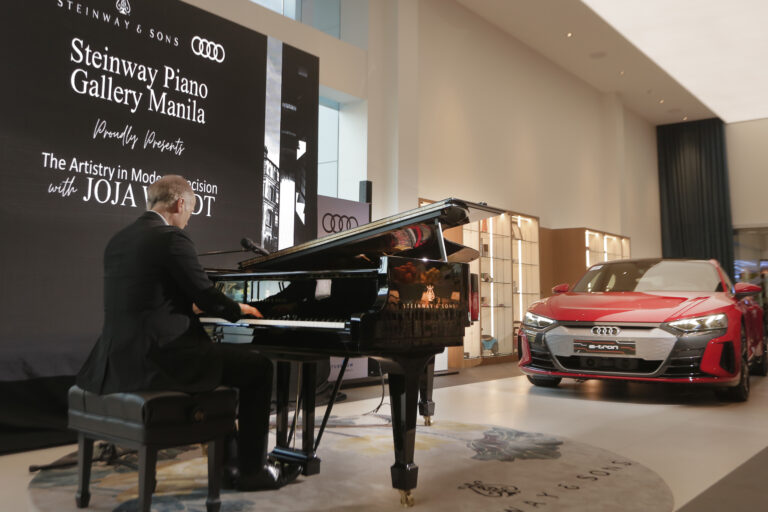 Celine Goh, General Manager of Steinway Gallery Singapore and Steinway Boutique Manila, said; "We are incredibly excited to welcome Steinway Artist Joja Wendt for a special concert this evening in partnership with Audi Philippines. Steinway aims to bring in and introduce select musicians from all over the world to the Philippines. Joja Wendt's talent simply transcends one's expectations of a piano performance."
"Featuring the 100% electric Audi e-tron GT and Steinway Spirio | r together in one dynamic performance further shows their unique technological qualities and presents electrification in a new and exciting way. Witnessing this fusion in a setting like the PGA Cars Studio only makes the experience even more fascinating," said Audi Philippines Head Benedicto Coyiuto.
Steinway Spirio | r is a state-of-the-art high-resolution player piano system that combines the timeless craftsmanship of Steinway pianos with the latest technology. With the ability to capture the nuances of a performance and reproduce it with unparalleled accuracy, the Spirio | r represents a new era in music appreciation.
To know more about Steinway & Sons Spirio | r, visit Steinway Boutique Manila at Level 1, Shangri-La Plaza East Wing, Mandaluyong or https://steinway-boutique.com.ph.