ANNOUNCEMENT: 6th Steinway Youth Piano Competition – Advanced Audition Results
April 25, 2022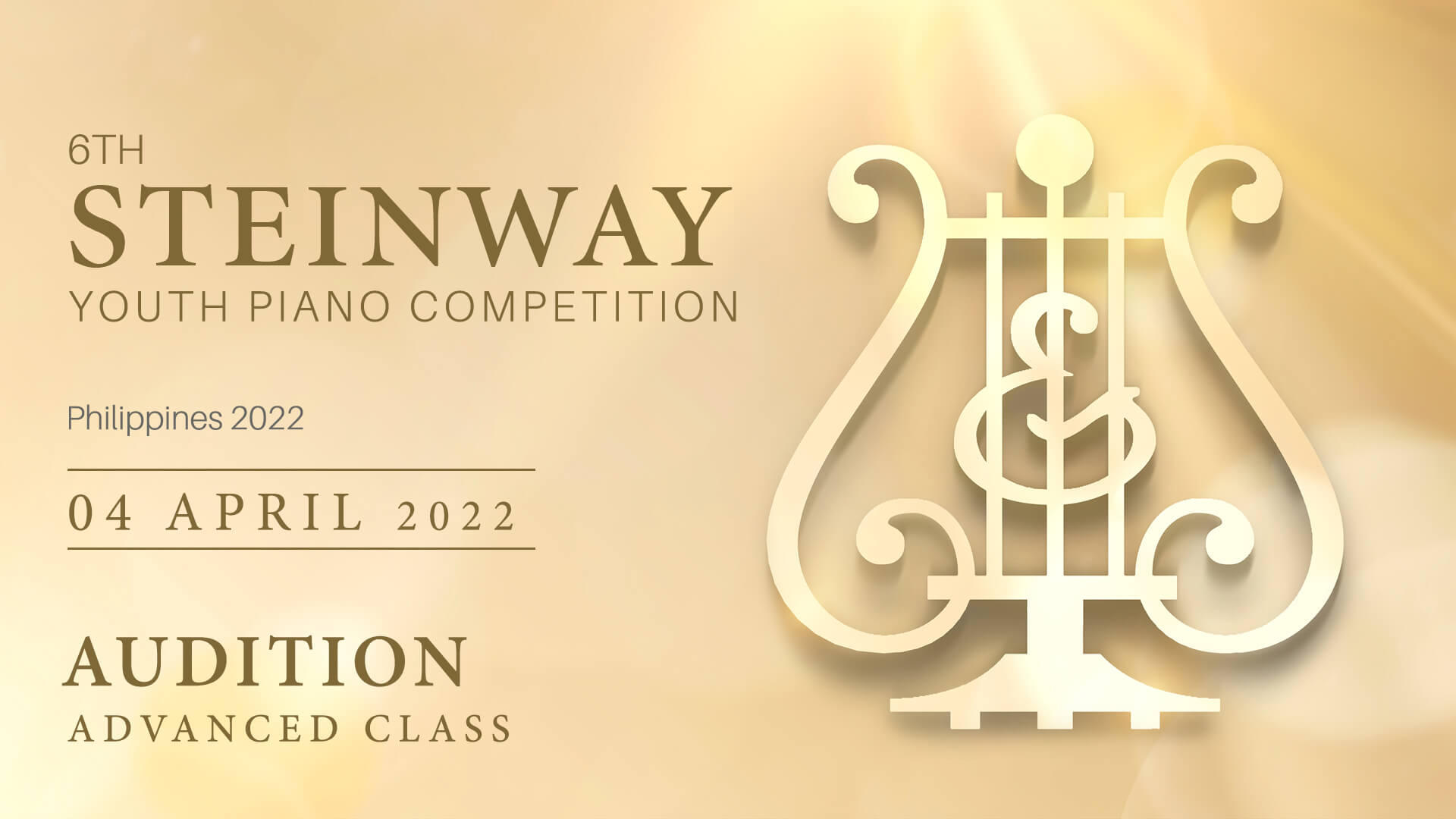 ADVANCED CLASS: AUDITION RESULTS
Steinway Boutique Manila is proud to present the following young talents who have successfully advanced to the Semi-Finals of the 6th Steinway Youth Piano Competition that will take place on 21st May 2022. The Grand Prize winner in the Advanced Class will represent Philippines at the Southeast Asia Steinway Regional Finals to compete among 8 regional contestants for a coveted spot at the International Steinway Festival in Hamburg, Germany.
The names of the contestants are as follow:
CATEGORY 1
Ella Gabrielle Gaw
CATEGORY 2
Iris Lexi Ababon
Daniel Jehremiah Asis
Natalie Marcelle Lainez
William Matthew Lim
CATEGORY 3
John Paul Alviz
Aidan Baracol
Nathan Go
Selina Go
Benedict Magboo
Antonio James Fenomeno Souster
*Results are not in order of merit
---
We would also like to take this opportunity to extend our sincere gratitude to the panel of judges for taking their precious time in adjudicating. We are certain that this invaluable advice from well-known pianists and educators will help aspiring pianists excel further in their piano-learning journey.
OUR HONORABLE JUDGES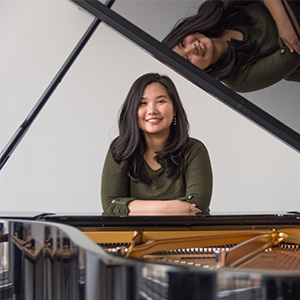 Ms. Ma Regina Montesclaros
Ms. Ma Regina Montesclaros, is a Filipina concert pianist who has performed around the world and shared the stage with orchestras around the UK and Philippines. She took part in competitions such as the NAMCYA, the Rosario Picazo Piano Competition, and the PTGP Competitions. She won international competitions in South Korea, Malaysia, Vietnam, Germany, and Hungary. She went to London where she finished her BMus degree at the Royal College of Music with Ian Jones. She then earned First Class marks and Distinction in both institutions while enjoying scholarships throughout.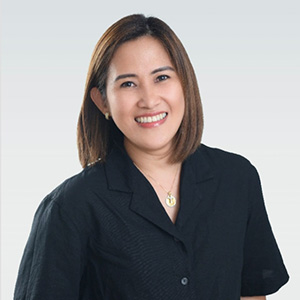 Ms. Rica Manas De Los Angeles
Ms. Rica Manas De Los Angeles is an accomplished Filipino pianist who received her Bachelor's degree in piano performance from the University of the Philippines, and a Master's degree in piano performance at Mason Gross School of the Arts – Rutgers University in New Brunswick, New Jersey. While attending school at the Manhattan School of Music under Prof. Solomon Mikowsky, she was a full scholar of the ROLOGAR foundation and winner of some local competitions including the National Music Competitions for Young Artists. She is currently employed as a piano instructor at the International School Manila for the Interscholastic Association of Southeast Asian Schools (IASAS) Cultural Convention.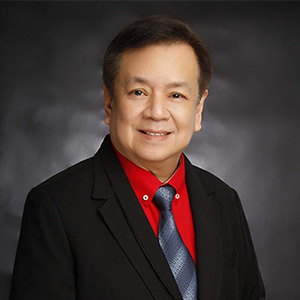 Mr. Augusto Espino
Mr. Augusto Espino, is a talented pianist, pedagogue, chamber musician, composer, arranger, and choral conductor who finished his Bachelor of Music and Master of Music degrees in Piano at the University of the Philippines College of Music, where he is currently teaching as full professor in Piano and Piano Ensemble. Hailed as "Pinakamahusay na Alagad ng Sining" (Musical Arts Category) by the U.P. Gawad Chanselor in 2000. Espino continues to write inspiring music for recitals, concerts, worship services; and actively performs as a collaborative pianist.
---
Once again, congratulations to all participants and we wish those that are advancing to the Semi-Finals on the 21st of May 2022 all the best.