TUNING

REGULATION

VOICING

OCULAR
Our piano service centre offers tuning appointments. As a Steinway owner, you appreciate the joy and musical inspiration that a Steinway piano brings you. And, your piano's investment value is even more reason to preserve and protect it's quality and performance.
This is why our Steinway Service team is such an invaluable resource for Steinway owners who treasure their pianos. Whether your cherished Steinway Family of Piano is in need of tuning, voicing, or regulation, we are prepared to be of service.
Only original Steinway parts are used to ensure that your Steinway will stay a genuine Steinway. Steinway grand and upright pianos are constructed and built to a quality which guarantees excellent sound and longevity over generations. Since the foundation of Steinway & Sons in 1853, the precious instruments are handcrafted with love to detail.
A Steinway is not only unique in its durability, but is also an valuable investment, one that appreciates over time. Therefore, it is important that your Steinway is well taken care of. Our service team will be able to provide you with the best service.
Our piano servicing is not limited to Steinway pianos alone – we offer piano tuning and other forms of piano servicing such as Regulation, Voicing and Examinations for Valuation.
All of our piano tuning technicians are Steinway-trained and tune regularly for rehearsals, concerts, recording sessions, festivals, churches, music colleges and in private homes. We are confident therefore that we can provide the best quality technicians.
This refers to the regulation of the action of your piano. The mechanism that transmits the pressure of your finger on the key to the hammer which strikes the string is called the action.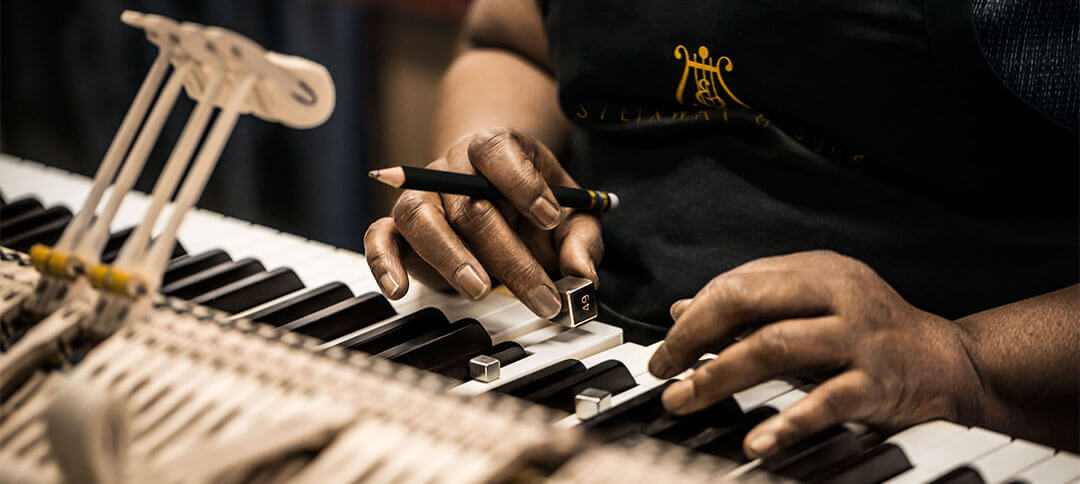 This is a very sensitive mechanism which needs regulating to maintain the proper relation of each part with the other. A tuning technician can undertake minor regulation work such as individual sticking or stiff notes at the time of tuning, by prior arrangement.
The character of each individual note is formed by pricking the hammer felt in a radial fashion. Voicing demands extensive expertise and should be left to the judgment of an authorised Steinway technician.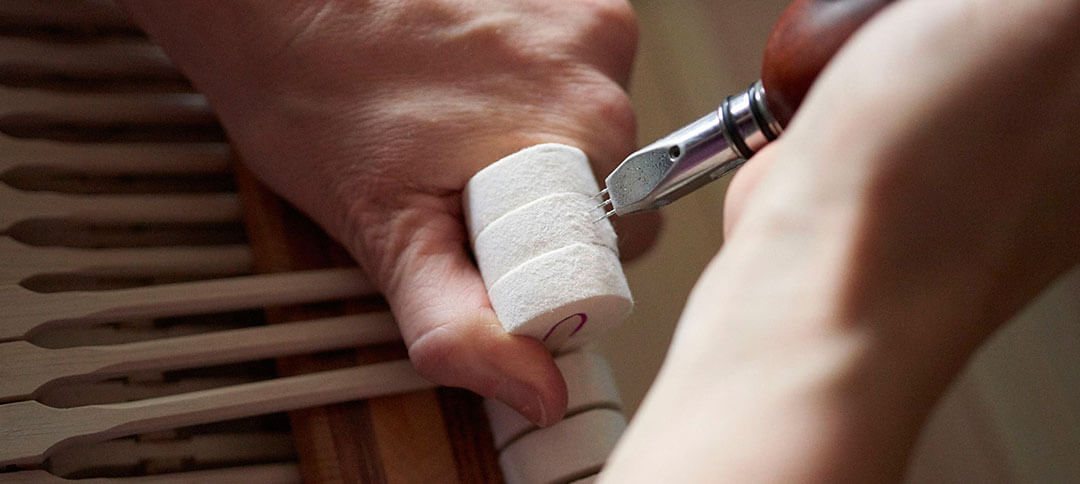 "Envision a Steinway Grand in your home." A Steinway & Sons Grand Floor pattern will help you decide on the STEINWAY best for you. Contact us to schedule your ocular.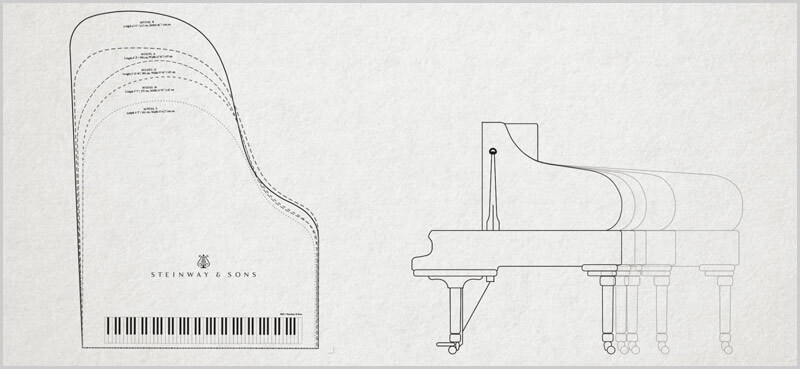 Required fields are indicated by an asterisk.
Find a retail location to see a STEINWAY piano in person.
Keep up to date with STEINWAY news.